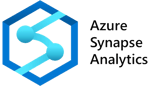 Azure Cloud Migration Guide
Learn How to Migrate to Azure Synapse
Download Next Pathway's step by step Azure Cloud Migration guide to learn how we:
Mitigate azure cloud migration challenges by following an agile, factory-based methodology with our automated migration tools to accelerate core phases of the migration effort.
Expedite your azure migration project plan by utilizing Crawler360™ to plan your end-to-end migration to Azure Synapse from legacy systems like Teradata, Netezza, SQL Server.
Translate complex legacy database and ETL code to Azure Synapse and Azure Data Factory (ADF) without manual effort using our SHIFT Migration Suite.
Find an Azure cloud migration solution to steer clear of bottlenecks that are typically realized in traditional software development lifecycle (SDLC) processes


"Next Pathway simplifies the cloud migration process so its clients can transform and optimize their workloads to meet changing business requirements while they migrate them."
Charles Araujo
Principal Analyst, Intellyx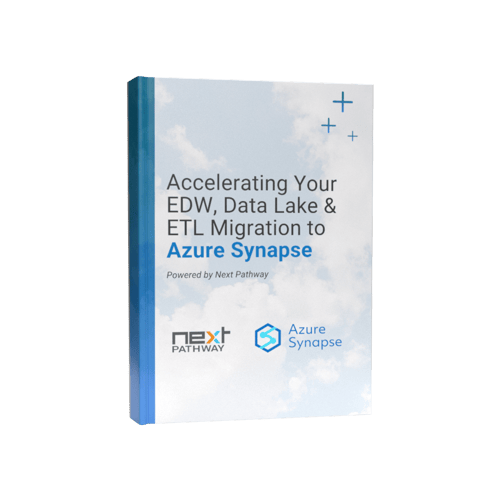 Accelerate Your Migration to Azure Synapse & Azure Data Factory
Download Our Free Step-by-Step Guide
Azure Cloud Migration Resources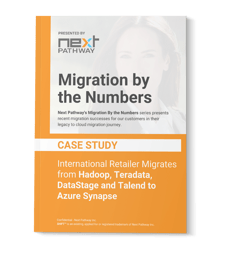 International Retailer Case Study
Discover how this international retailer accelerated their migration from their legacy Hadoop to Azure Synapse.
Accelerate Your Migration from Hadoop, Teradata, IBM DataStage and Talend to Azure Synapse
Download Our Free Case Study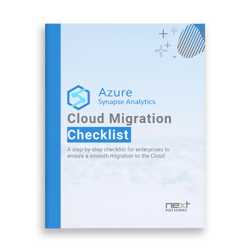 Azure Cloud Migration Checklist
Use our easy-to-use checklist to ensure that you're fully covered in each stage of your Azure Synapse migration.
Plan Your Step-By-Step Migration to Azure Synapse Analytics
Download Our Free Migration Checklist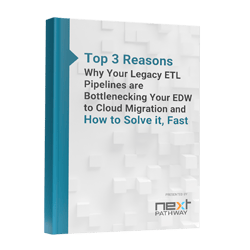 How to Automate Your ETL Migration Guide
Our free guide shows you how to migrate your legacy ETLs to Azure Synapse Analytics, 60% faster.
Migrate Your Legacy ETLs to Azure Synapse Analytics, Faster
Download Our Free Step-by-Step Guide
The State of Enterprise Cloud Migrations Survey
Gain Deeper Insights into the Future of the Enterprise Cloud
Discover 2022's latest cloud migration trends for enterprise IT leaders including where they are in their cloud journey, key challenges and post-migration insights such as which cloud & ETL solutions and models they prefer the most.
Talk to Us About Your Azure Synapse Analytics Migration
Thinking of migrating to Azure Synapse Analytics? We can help. Fill out our form to get started.