How to Migrate & Modernize Talend ETLs
Thinking of Migrating Your Talend ETLs?
Download our guide to learn how we:
Plan Your Talend Migration: Build lineage trees for your legacy Talend ETL pipelines.
Migrate Talend to Your Cloud Target: Use automation to translate Talend to your cloud provider.
Test Modernized ETLs: Perform testing to ensure that your migrated Talend ETLs are fully performant in the cloud.
"Next Pathway simplifies the cloud migration process so its clients can transform and optimize their workloads to meet changing business requirements while they migrate them."
Charles Araujo
Principal Analyst, Intellyx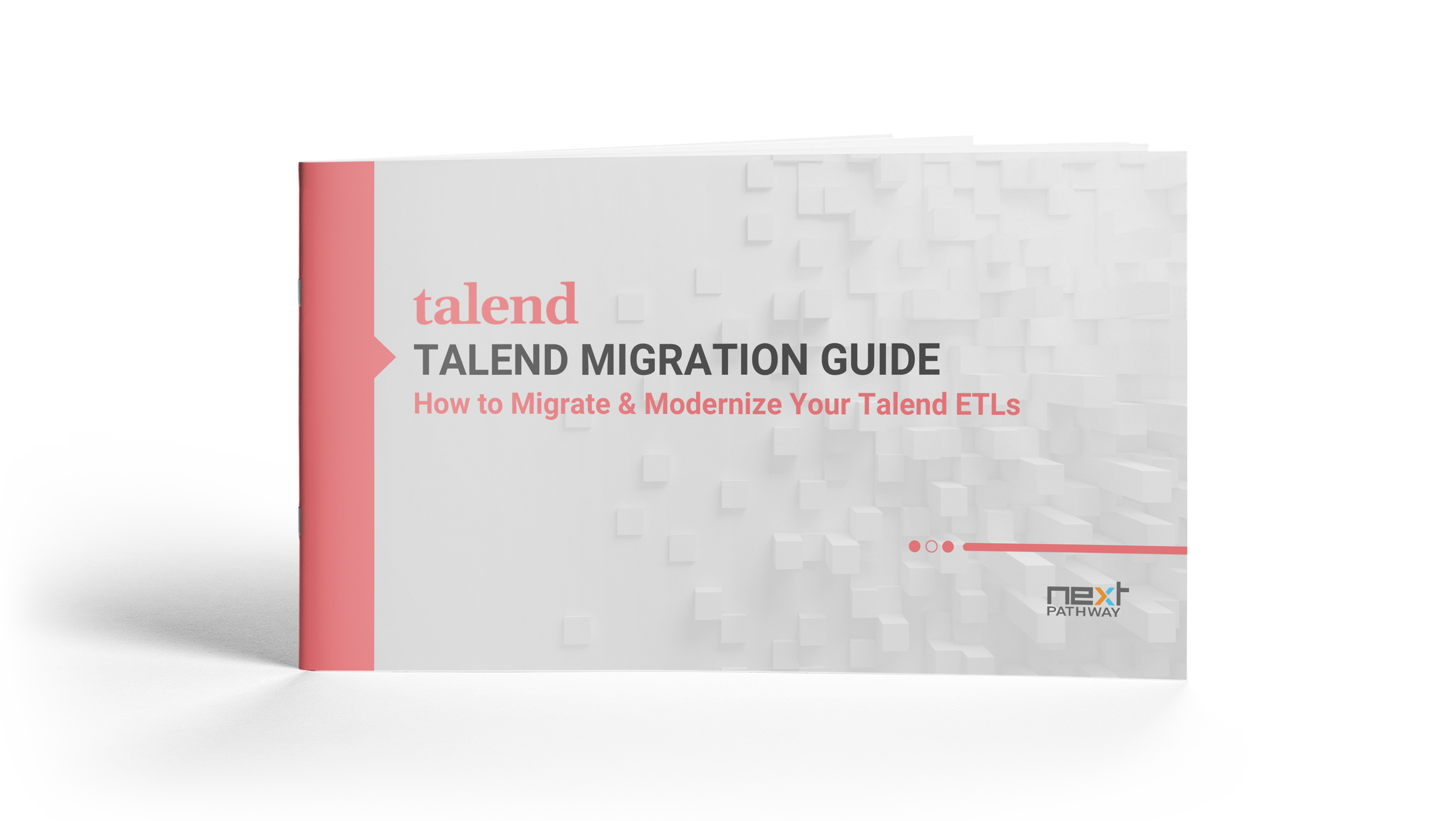 Accelerate the Migration of Your Legacy Talend ETLs to the Cloud
Download Our Free Step-by-Step Guide