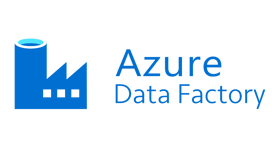 Accelerate Your Migration to Azure Data Factory
Migrate your legacy systems to Azure Data Factory 60% faster using end-to-end automation.
Microsoft partners with Next Pathway to accelerate cloud migrations to Azure
We are pleased to announce that Microsoft is collaborating with Next Pathway to automate the migration of legacy Data Warehouses and ETLs to Azure.
Microsoft clients now have a fast-track path to enabling digital transformation on the Azure cloud platform.
Next Pathway's SHIFTTM Migration Suite accelerates the migration of complex workloads to the cloud.
Migrate Your Legacy ETLs to Azure Data Factory
Automate the migration of your legacy, on-prem ETL pipelines from tools like Informatica and DataStage to Azure Data Factory with SHIFT™ and realize the benefits of moving to a fully-managed cloud native ETL framework. With SHIFT™ you can save:
TIME

- Translate legacy

ETL code to Azure Data Factory

in minutes, not years.
MONEY

- Pay for what you use in Azure Data Factory, instead of being tied to expensive on-prem licensing fees.
RESOURCES

- Azure Data Factory is a fully-managed service so there's no need to maintain or administer on-prem servers or ETL tools.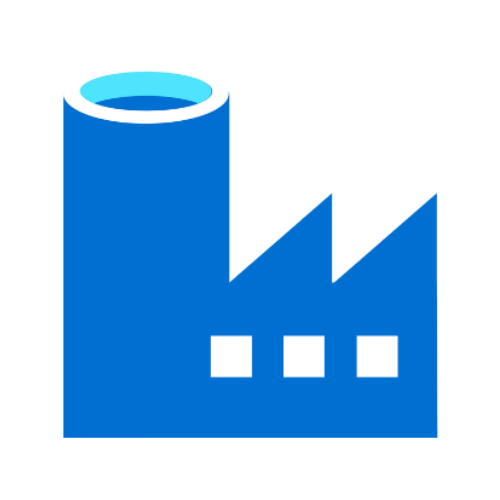 How Do We Migrate ETL Pipelines to the Cloud?
We provide customers with two options to migrate their legacy ETL pipelines to the cloud:
Migrate ETL Pipelines to Your Cloud Target Platform
Update your legacy ETL pipeline code to make them connect and run against the desired cloud target platform, while staying on current ETL vendor tool.
Modernize ETLs for a Cloud-Native ETL Framework and Retire Legacy Tool
Migrate to cloud-native ETL frameworks and retire your legacy ETL tool entirely. Manage both your EDW and ETL pipelines natively in the cloud.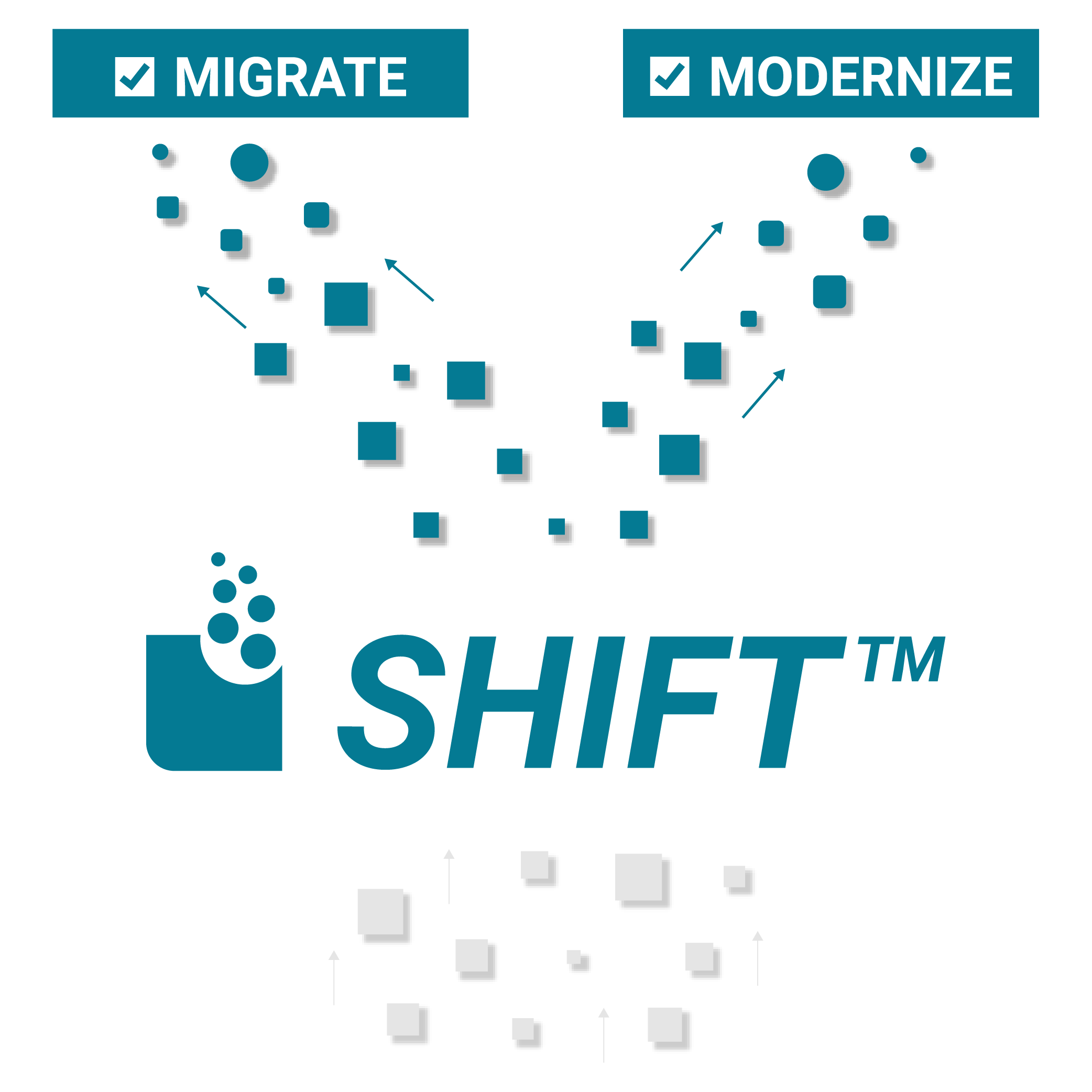 Want to discuss your upcoming migration to Azure Data Factory with our experts?
Please reach out to us so we can help address key migrations considerations such as:
How to address unsupported legacy ETL features and functions that don't have a native ADF component.
How to optimize ADF jobs in conjunction with a migration to Azure Synapse
How to use ADF as an orchestrator for scripting on top of non-Azure database products
How to effectively automate deployment of ADF jobs during a migration project
Trusted By Leading Cloud Platforms
Automate Your End-to-End Migration to Azure Data Factory
Our end-to-end migration automation software makes it easy to migrate your legacy ETLs pipelines from Azure Data Factory to the cloud in Three Easy Steps
1. End-to-End Migration Planning & Architecture in Just a Few Weeks
Simplify your migration planning by letting automation show you what's in your legacy EDW, Data Lake and ETL pipelines, what to migrate, and where to start.

2. Translate your Legacy EDW, Data Lake and ETL code with 100% Coverage
Automatically translate your legacy code to Azure Synapse's T-SQL syntax, including SQL, Stored Procs, ETLs, and other complex code types.


MANAGING ADF IN THE CLOUD
3. Optimize and Performance-Tune Workloads for Smoother Cut-Over
Automatically test, validate and optimize translated workloads and performance tune to get your business consuming from Azure Synapse fast.
What Leading Industry Analysts Are Saying About Our Migration Technology
"With its SHIFT™ self-service offering, Next Pathway is providing a solution that accelerates the migration process, giving organizations a faster route to realizing value from their data."
Rob Enderle
Principal Analyst, Enderle Group
"Next Pathway created SHIFT™ - a code translation engine that enables a remarkably swift and robust transition from traditional on-prem data warehousing, to the new reality in the cloud."
Eric Kavanagh
Principal Analyst, The Bloor Group
Azure Data Factory Migration Guide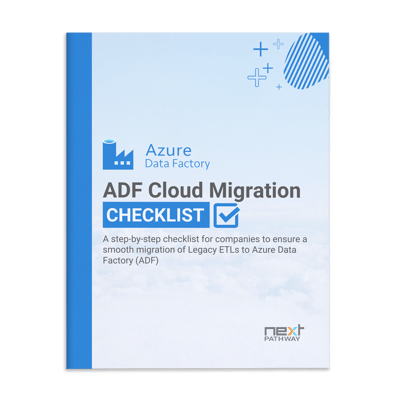 How to Accelerate Your EDW, Data Lake & ETL Migration to Azure Synapse
Planning to migrate to Azure Synapse? Download our step-by-step guide on how you can plan and execute your migration from legacy enterprise data warehouses, data lakes and ETL pipelines to Azure Synapse and Azure Data Factory. Download our free guide today.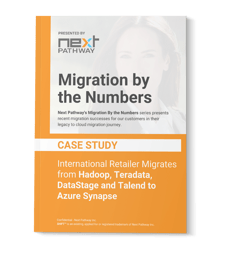 International Retailer Case Study
Discover how this international retailer accelerated their migration from their legacy Hadoop to Azure Synapse.
Accelerate Your Migration from Hadoop, Teradata, IBM DataStage and Talend to Azure Synapse
Download Our Free Case Study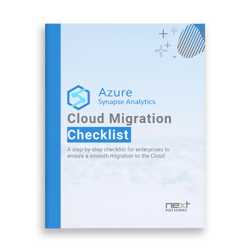 Azure Synapse Analytics Cloud Migration Checklist
Use our easy-to-use checklist to ensure that you're fully covered in each stage of your Azure Synapse migration.
Plan Your Step-By-Step Migration to Azure Synapse Analytics
Download Our Free Migration Checklist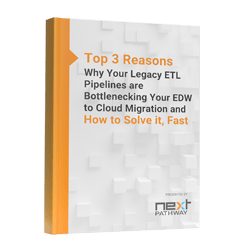 How to Automate Your ETL Migration Guide
Our free guide shows you how to migrate your legacy ETLs to Azure Synapse Analytics, 60% faster.
Migrate Your Legacy ETLs to Azure Synapse Analytics, Faster
Download Our Free Step-by-Step Guide
The State of Enterprise Cloud Migrations Survey
Gain Deeper Insights into the Future of the Enterprise Cloud
Discover 2022's latest cloud migration trends for enterprise IT leaders including where they are in their cloud journey, key challenges and post-migration insights such as which cloud & ETL solutions and models they prefer the most.
Talk to Us About Your Azure Synapse Analytics Migration
Thinking of migrating to Azure Synapse Analytics? We can help. Fill out our form to get started.