Google Cloud Platform
Next Pathway partners with Google's Cloud Platform (GCP) which offers access to structured data storage, processing, and analytics that's scalable, flexible, and cost effective. These characteristics are essential when data volumes are growing exponentially — to make storage and processing resources available as needed, as well as to get value from that data.
For organizations looking to migrate from legacy on-prem systems to GCP native tools, our SHIFT™ Migration Suite fully supports migration to Google BigQuery, GCP's fully-managed cloud data warehouse.
With BigQuery, organizations can find answers to previously intractable problems, apply machine learning to discover emerging data patterns, and test new hypotheses. As a result, you have timely insight into how your business is performing, which enables you to modify processes for better results.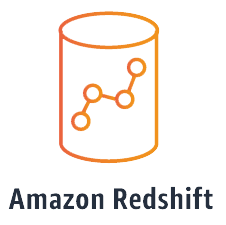 Amazon Redshift
Our SHIFT™ Migration Suite has full integration capabilities for organizations seeking to migrate to AWS Redshift, as well as the other Database solutions in the AWS stack. The Redshift service manages all of the work of setting up, operating, and scaling a data warehouse. These tasks include provisioning capacity, monitoring and backing up the cluster, and applying patches and upgrades to the Amazon Redshift engine.
Amazon's Redshift focuses on two key benefits for businesses: providing business intelligence and operational analytics. Redshift simplifies and reduces costs to run high performance queries in petabytes of structured data so that customers can build powerful reports and dashboards using existing business intelligence tools. For operational analytics, our customers can bring together structured data from their data warehouse and semi-structured data such as application logs from s3 data lakes to get real-time operational insights on applications and systems. See SHIFT™ on the AWS Marketplace today.

Snowflake
Snowflake, creator of the Data Cloud uses Next Pathway's propriety code translation technology, SHIFT™ TRANSLATOR, to provide Snowflake customers the ability to automate what is typically the most time-consuming, manual and costly task in a cloud migration effort – legacy code conversion. This includes the automatic conversion of database objects such as SQL, Stored Procedures, workflow and orchestration logic (ETL), and various other types of codes, from legacy systems.
SHIFT™ TRANSLATOR, white-labeled under the banner SnowPATH, enables Snowflake Professional Services to quickly address complex migration scenarios for customers stuck on legacy systems such as Teradata and Netezza.

Microsoft Azure Synapse
Our SHIFT™ Migration Suite fully integrates with the Azure Synapse platform by translating complex legacy code to the Azure Synapse target syntax, including TSQL and SparkSQL. Azure Synapse is a limitless analytics service that brings together enterprise data warehousing and Big Data analytics. It gives you the freedom to query data on your terms, using either serverless on-demand or provisioned resources – at scale. Azure Synapse brings these two worlds together with a unified experience to ingest, prepare, manage and serve data for immediate BI and machine learning needs.
Azure Synapse delivers insights from all of your data, across data warehouses and big data analytics systems, with blazing speed. With Azure Synapse, data professionals can query both relational and non-relational data at petabyte-scale using the familiar SQL language. For mission-critical workloads, they can easily optimise the performance of all queries with intelligent workload management, workload isolation and limitless concurrency.

Yellowbrick
Yellowbrick Data Warehouse is a hybrid cloud which is quick to deploy, easy to expand and simple to manage. And in doing so, has fundamentally changed the economics of enterprise data warehousing to deliver the lowest acquisition and operating costs, and highest performance to our customers. Yellowbrick wanted to help their customers automate and deploy to their hybrid cloud platform faster than ever.
Enter our SHIFT™ Migration Suite which automates the end-to-end tasks in the migration lifecycle for customers wanting to migrate to the Yellowbrick platform. This includes the capability to automate the conversion of database objects such as SQL and complex types including Stored Procedures, orchestration logic, ETL pipelines, Dynamic SQL, and others from legacy technologies such as Teradata and Netezza.
By partnering with Next Pathway, Yellowbrick can provide customers with an efficient and accelerated path to the Yellowbrick ecosystem, and thus alleviate traditional migration bottlenecks.