Want to Build a Data Migration Plan?
When migrating legacy workloads to a cloud target, one of the critical aspects of the migration is the Data Migration. Next Pathway's data migration checklist will serve as a guide to building your Data Migration plan. Learn how to:
Categorize Tables by Functionality
Identify Dependencies and Resource Constraints
Estimate Network Bandwidth and Throughput
Finalize Migration Approach and Tools
Outline the Data Migration Activities
"Next Pathway simplifies the cloud migration process so its clients can transform and optimize their workloads to meet changing business requirements while they migrate them."
Charles Araujo
Principal Analyst, Intellyx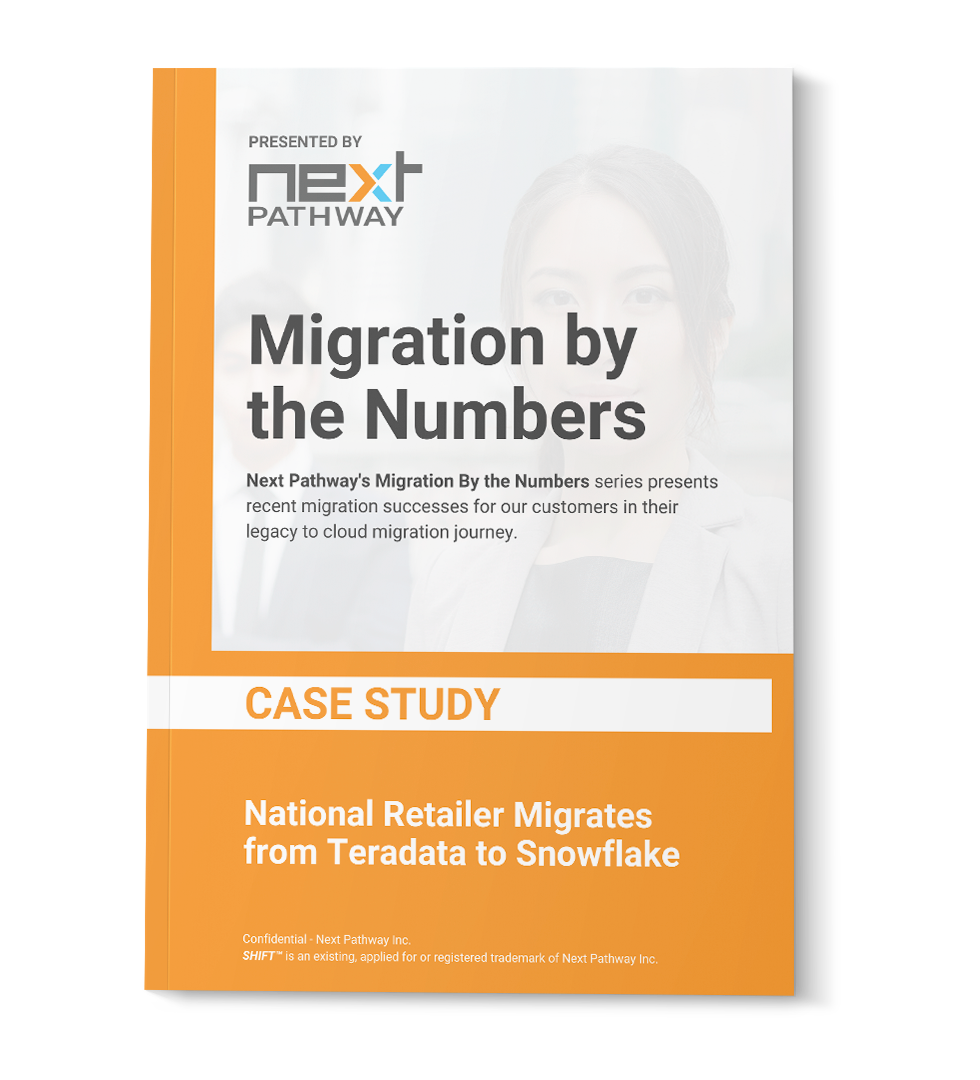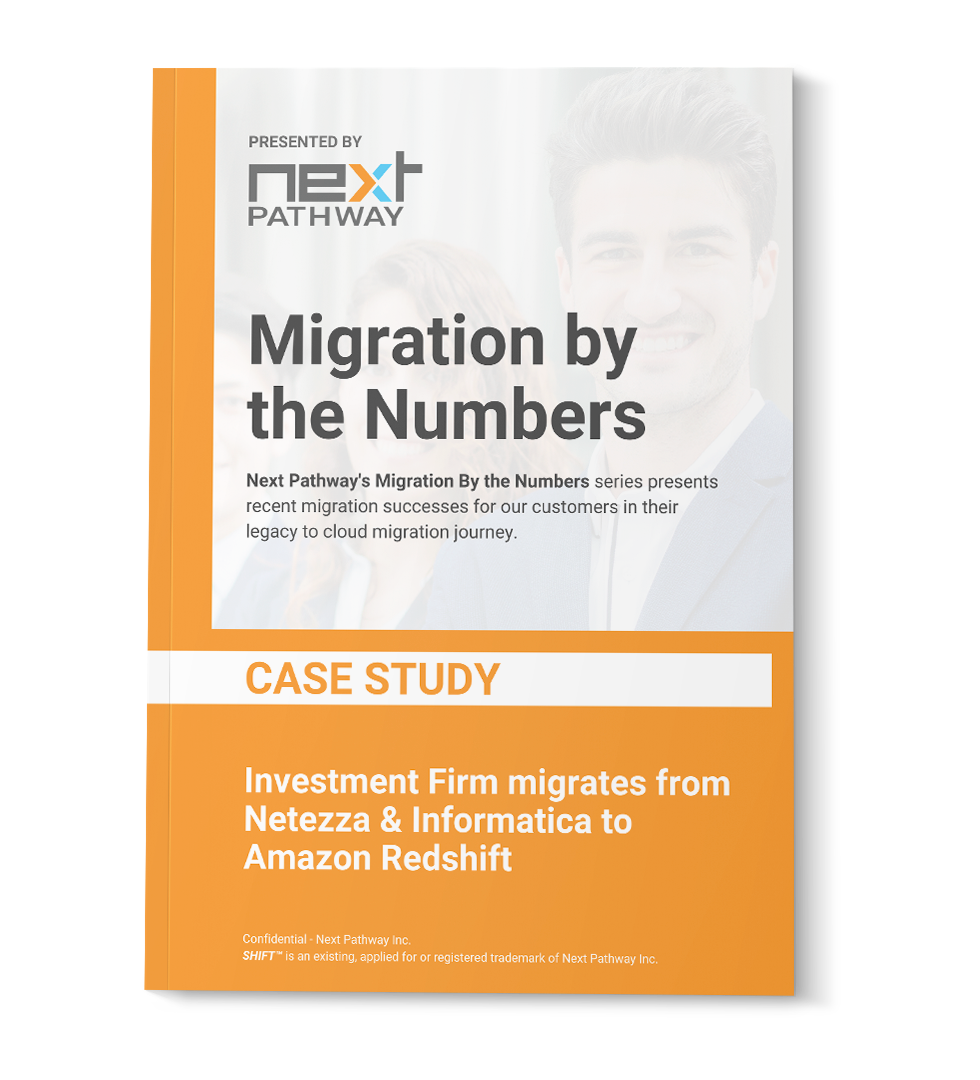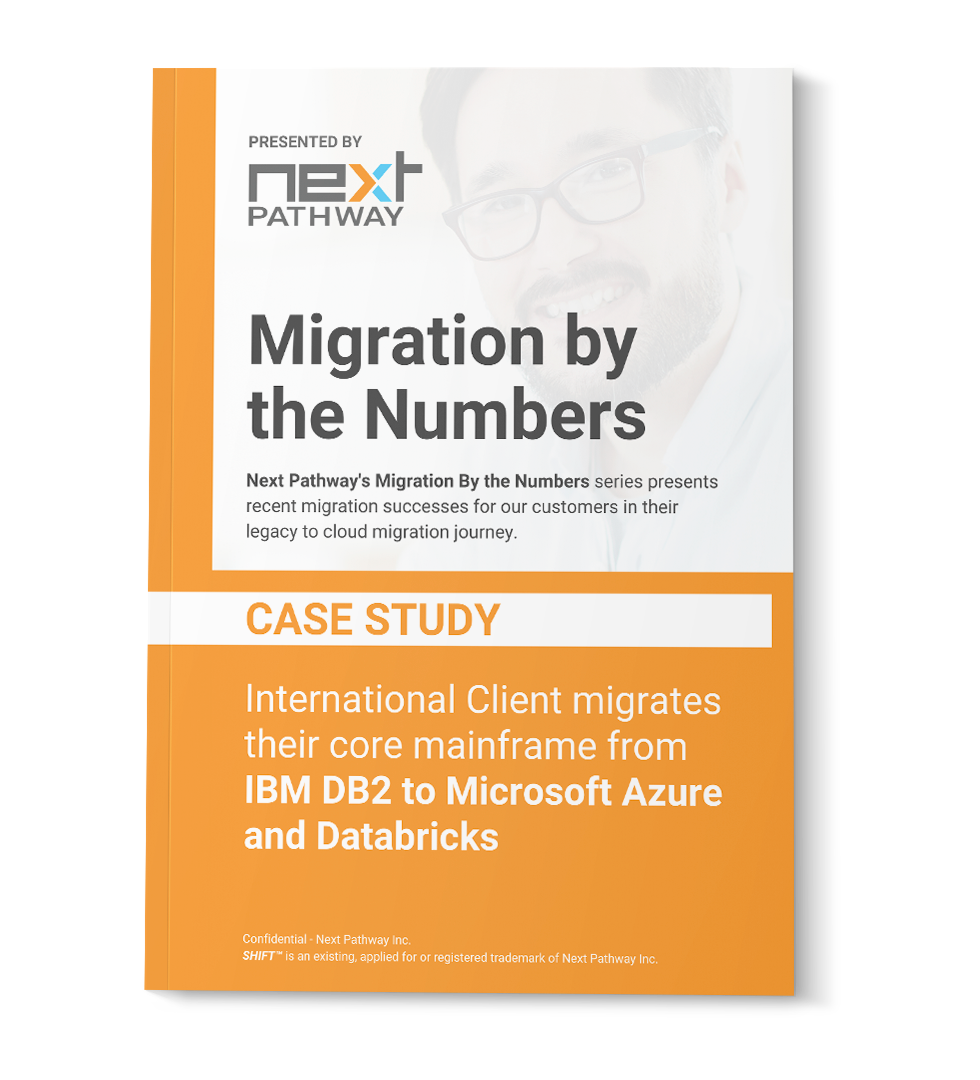 National Retailer Migrates from Teradata to Snowflake
Learn how Next Pathway helped a National retailer migrate to Snowflake in just 12 weeks.
Investment Firm Migrates from Netezza and Informatica to Amazon Redshift
Learn how Next Pathway helped a investment firm migrate to Amazon Redshift.
International Client Migrates to Microsoft Azure and Databricks
Learn how Next Pathway helped an international client migrates their core mainframe from IBM DB2 to Microsoft Azure and Databricks.